It's common amongst Motorhome owners to name their vans and any followers of mine on this blog or on Facebook or indeed friends of mine will already be well aware that we've named ours Major Tom.
Being a person who works on brands and the like I also was aware that such a great (and famous) name needs a logo, it's obviously already got a theme tune thanks to David Bowie's fabulous efforts.
My search for a logo started and finished on Google and as I appreciate all too much, Google is expensive and so thought I'd be good and give my business to one of their advertisers. VistaLogo.co.uk got my vote and they offered their services for a very reasonable price. Their service was very personal too and, true to their advert, they came up with 5 choices that Mary & I mulled over, eventually asking for a slight redesign involving a combo of a couple of their designs.
The final design has come through and is revealed here, on this page, for the first time. We've had it produced in colour (not Mary's favourite) and a Greyscale sort of B/W thing. Both are below, we're going to have the B/W one made into a few decals and they're going to be placed in 3 positions on Major Tom, one on each side and one on the back panel.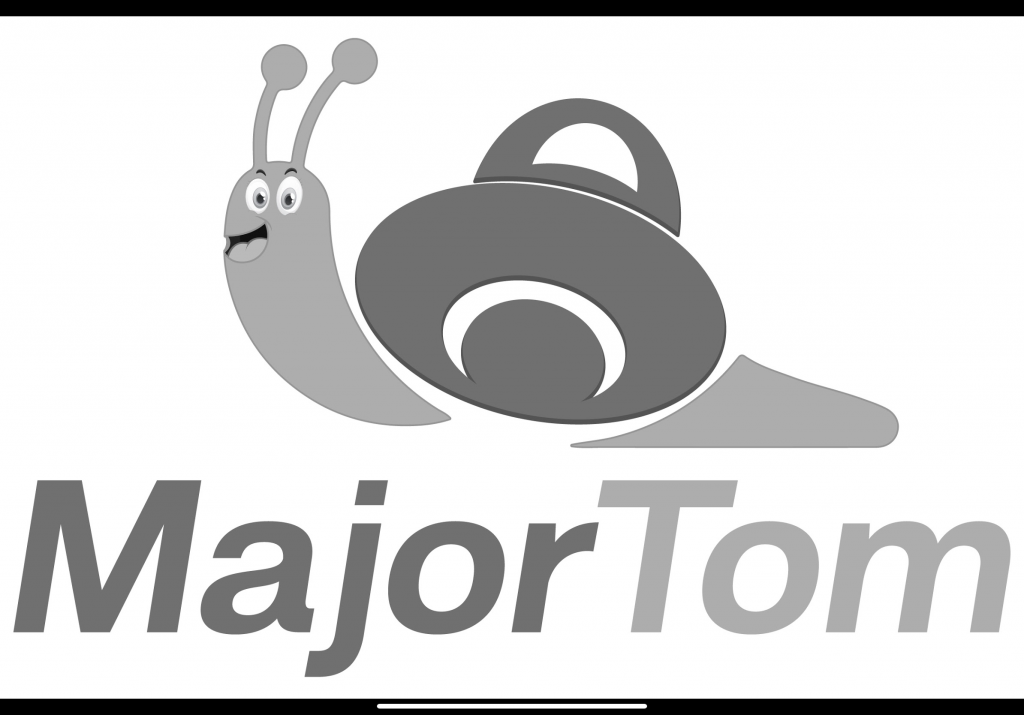 Just for your interest and amusement here's the colour one.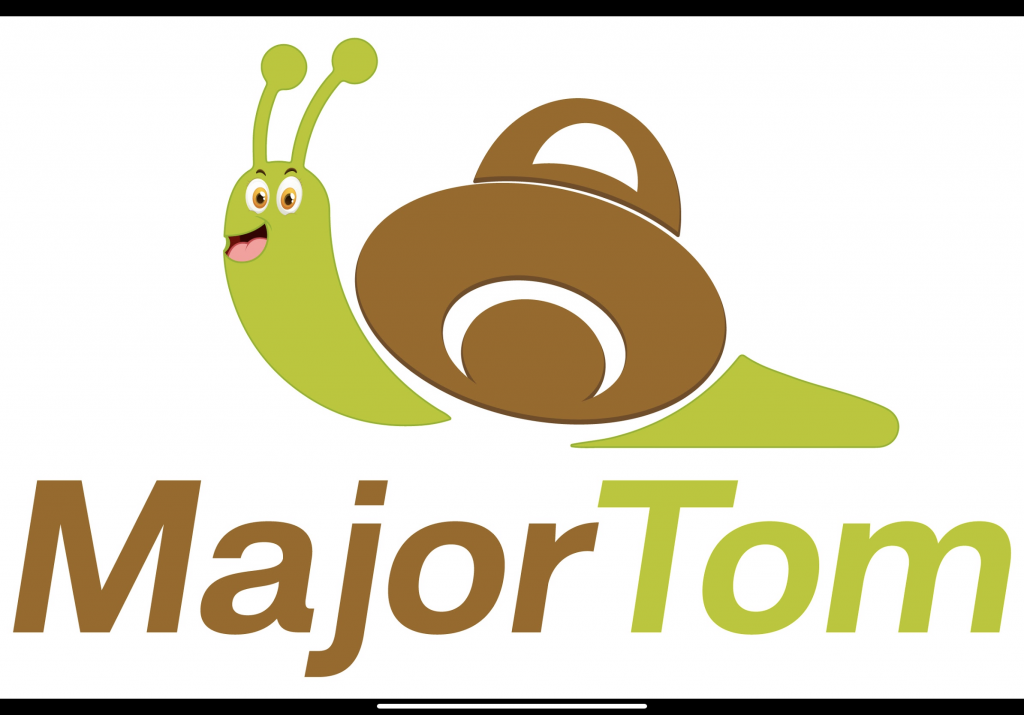 Now, as you can probably see, there's two themes with a link, Motorhomes are travelling and taking your home with you, just like snails do. And with Major Tom's story being played out in space we've replaced the snail's shell with a space craft! Clever eh?