We've now finished the work to the back of the house and I must say we're very pleased with the result.
We now have light blue cladding on the top half of the house complimented by dark grey uPVC windows.
Below that we have a fantastic new Veranda made to measure for us in Germany that covers the bulk of our decking area and allows us to keep our garden furniture out all year nice and dry.
The area is now accessed via bifold dark grey aluminium doors and has a new WiFi controlled lighting and music system. The music is part of our house's Sonos system.
An addition outside the veranda's side wall is a new hot & cold shower put there for hot tub users and to clean the dog when he gets back from muddy walks or the beach! He loves it!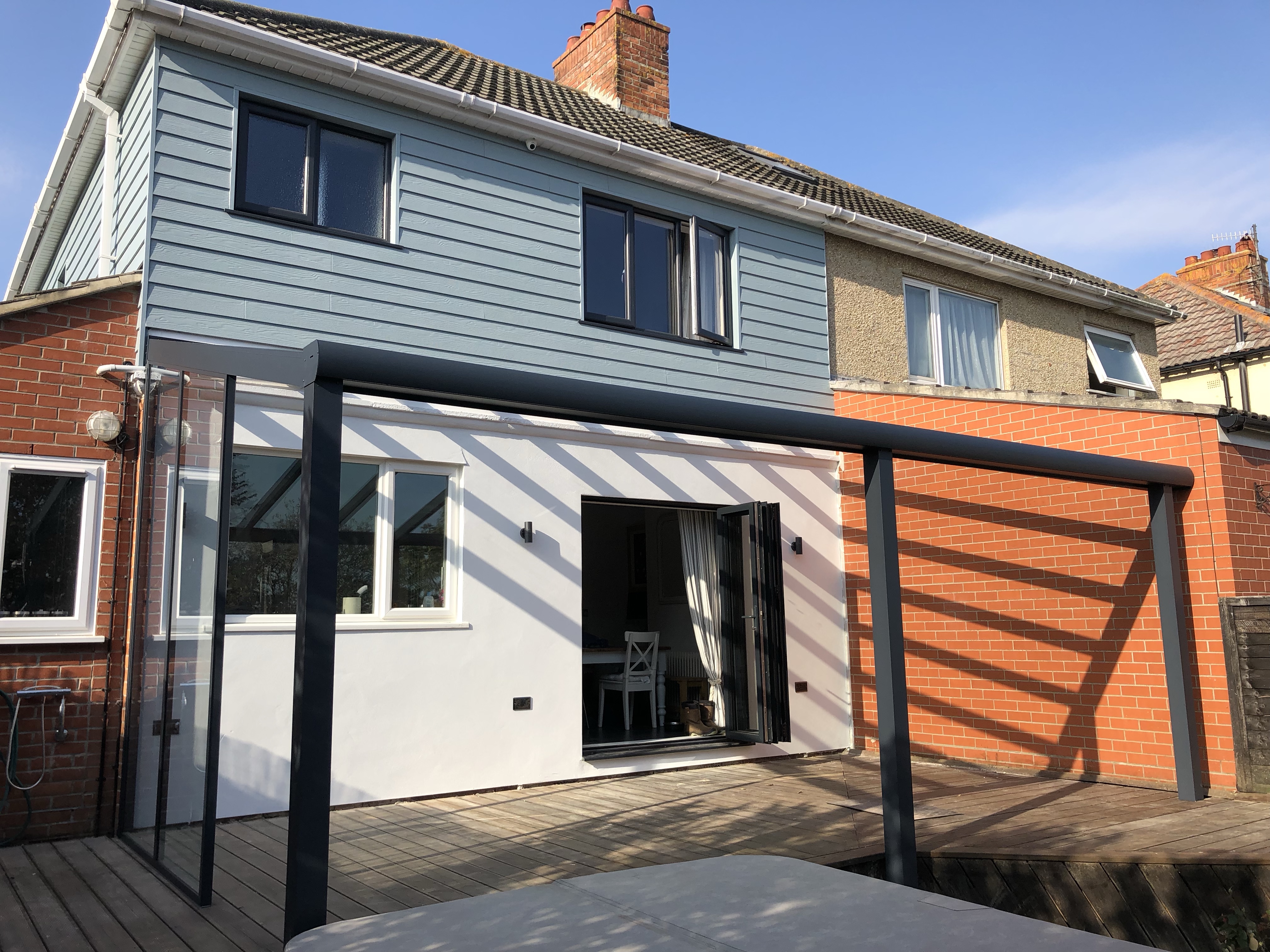 And at night